Parts & Accessories

Servicing

Insurance Repairs

Damp Repairs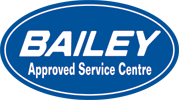 Herald Caravans Ltd
Nr. Castle Cary (A371), Somerset, BA7 7PF
Tel: 01963 351513 · Fax: 01963 351539
Email: hire@heraldcaravans.co.uk
Open: 9am-5pm, Mon-Sat
In response to the government announcement on Sat 31st October, Herald Caravans is now closed for the lockdown period. We will aim to reopen on Wednesday 2nd December subject to the necessary authorisation.
This affects all areas of the business, Sales, Shop, Service & Repair Workshops. Caravan hire is available if being used as a direct response in the fight against Covid19 to house workers etc.
If you have an enquiry for any department during this time please email hire@heraldcaravans.co.uk
From all at Herald Caravans we hope you and those around you stay safe and well. We thank you for your patience and understanding during this challenging time and look forward to welcoming you back as soon as we reopen.